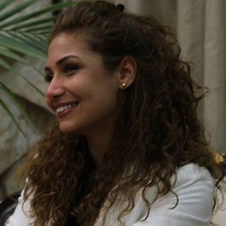 Fatima El Khatib

Fatima El Khatib spoke at the Neuromarketing World Forum in .
Fatima El-Khatib is the Regional Manager at haystack international. Fatima handles haystack FZLLC (Dubai office) and is responsible for developing and servicing clients in AMEA region.
Fatima is a winner of "Leadership Award for Contribution to Market Research", Mumbai, India: For integrating neuro research with traditional research and applying it across several industries.