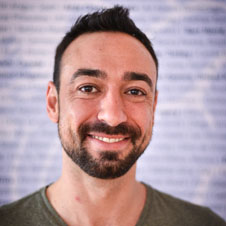 Manuel Garcia-Garcia


Manuel Garcia-Garcia spoke at the Neuromarketing World Forum in London. Are you interested in speaking too? Have a look at our call for submissions (deadline Sept. 8, 2017)
Manuel Garcia-Garcia, Ph.D. is SVP, Research & Innovation at The ARF where he leverages expertise in neuroscience and cutting-edge research methodologies to drive the delivery of valuable and actionable insights for the advertising industry. He is also an Adjunct Professor of Consumer Neuroscience in the graduate school of NYU Stern School of Business. Manuel has a Ph.D. in Neuroscience from the University of Barcelona, and is a recipient of the prestigious Extraordinary Doctorate Award.