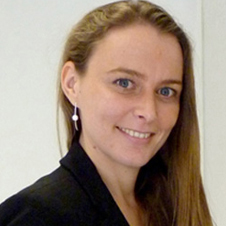 María López

María López spoke at the Neuromarketing World Forum in .
Dr. María López is co-founder and Chief Executive Officer of Bit&Brain Technologies, a company specialized in neuroscience and neurotechnology. Dr. López is a PhD from the University of Zaragoza as well as an MBA from the IE Business School (ranked among the best business schools in the world by Forbes and Financial Times). She has been an invited researcher at the Iowa State University (USA), at the Freiburg University (Germany), and lecturer in institutions related to marketing such as IE, ESIC and ESADE Business Schools, AEDEMO, San Jorge University (Spain), etc. She has participated in more than 15 research and development projects in the areas of neuroscience, computational complexity and learning theory, with the support of public entities such as the European Commission, the Spanish Ministry of Science or the Spanish Ministry of Economy. She has received more than 20 international awards such as the Google Anita Borg prize, the Iberoamerican Award to the Innovation and Entrepreneurship, CBC Interactive prize, and the International Entrepreneur Award of Everis Fundation. She has been a speaker in more than 100 events related to business and/or marketing, such Inspiration Day, Startup Spain, CXMeeting, or BeMarketing Day.

Her work has been featured in international and national media such as Science, Business Because, RTVE, Antena3, TeleCinco or La Sexta.