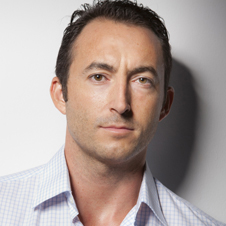 Juan Jose Delgado

Juan Jose Delgado spoke at the Neuromarketing World Forum in .
With more than 10 years of experience, I am an Insightful and Reflective Expert on Customer Strategy and Digital Marketing. I have helped to put the customer in the center of many organizations over multiples international marketplaces; some examples are Amazon, Burger King, Pepsi, Hertz, CB Richard Ellis, Ford, Bosch, Siemens, Liberty Mutual and Telefonica. This experience has given a deep international experience: EMEA (UK, Germany, Spain & Turkey), and LATAM (Costa Rica, Guatemala, Honduras, El Salvador and Mexico). Being a professor for both ICEMD-ESIC and ESERP Business School provides me an amazing arena to keep improving while teaching, and to challenge the current marketing & customer strategy panorama. I am the founder of the #1 Neuromarketing discussion group "Neuromarketing en Español" for Spanish countries and #5 worldwide, founder of The NORISO Cube, and co-founder of a charity organization called "24 Friends: Education for Kenia". I have published different papers that clearly stretch the current way marketers understand their customers. Some publications are: How Personality affects Customer Behaviour, The 8 segments to overcome the online consumer, and Marketing with Personality eBook. I have been speaker on forums such as The Third International Conference of Neuroscience, Economy and Communication, Europraxis Cobranding Marketing Club. Marketing media has covered my groundbreaking studies: Emprendedores, Anuncios, El Publicista, Puro Marketing, and Marketing Directo.

Part of the portfolio that has helped to unlock the potential of international companies: .- The Real Road-map to the customer centric organization. .- How to build the strategic segmentation to create a solid competitive advantage. .- Killing customer plans to overcome competitors – From friends to loyal customers. .- The ultimate change management plan to make your company finally moves forward.