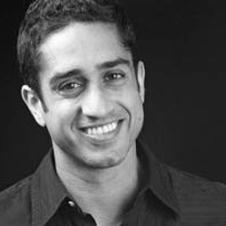 Daryl Weber

Daryl Weber spoke at the Neuromarketing World Forum in .
Daryl Weber is author of the forthcoming book Brand Seduction: How Neuroscience Can Help Marketers Build Memorable Brands which explores the unconscious side of brands in a way that's applicable and inspiring for creative marketers. He's a seasoned branding consultant whose work has influenced many of the best and biggest brands in the world, including Coca-Cola, Nike, Johnnie Walker, Gatorade, Pampers, and many more.

He was formerly Global Director of Creative Strategy at The Coca-Cola Company, where he oversaw brand and communication strategy for many of the company's billion-dollar brands. Prior to that, he was Director of Strategy at the boutique brand and innovation consultancy Redscout, where he advised Fortune 100 companies on new product innovation and brand positioning. Weber has a BA in psychology from Columbia University. He resides in Atlanta with his wife, Jennifer, and son, Avi. You can follow him on Twitter @BrandedCortex.