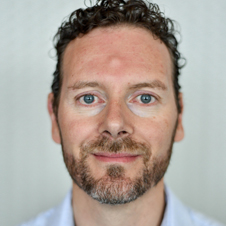 Carl MacInnes

Carl MacInnes spoke at the Neuromarketing World Forum in .
Carl has worked for leading organizations in Asia, the Americas and Europe. He has also experience in the start-up world, having developed and commercialized neuromarketing technologies and consumer products. He currently works with Fonterra, the world's largest dairy exporter, where he supports the building of billion dollar brands by introducting of neuromarketing practices in key global markets as part of his role. His remit spans the evaluation of current initiatives, the de-risking of strategies and their execution, the development of integrated strategies that utilizes primes and triggers across the path-to-purchase right through to the retail environment where shopper marketing initiatives can shape the ultimate purchase decision. He is utilizing a wide range of neuroscience based methodologies from predictive markets to complex behavioural analyses, in-store observations, problem detection, digital virtual shopping simulations and physiological measures.

Carl has extensive expertise in factoring cultural differences in local markets into global strategies to ensure an effective balance between consistency and local relevance. He has delivered keynote addresses, workshops and seminars around the world, contributing to advancing neuromarketing practice. Carl currently lives and works in New Zealand.