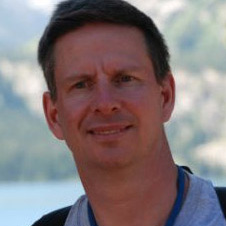 Andy Smith

Andy Smith spoke at the Neuromarketing World Forum in .
Andy Smith is the Director of US Consumer Insights for The Hershey Company. Hershey ($7B) is the leading US confectionery company with such iconic brands as Hershey, Kisses, Reese's, Twizzler and Kit Kat. Prior to Hershey he spent time at Nabisco (now Mondelez), Johnson Wax and Mars. His neuromarketing experiences include The ARF's Neuro 1.0 "How Advertising Work" initiative and he currently is a Forum Leader for the ARF's initiative on Creative effectiveness (utilizing neuroscience tools).

As a buyer of research, he has partnered with many members of the NMSBA to field research projects across all neuromarketing methods. I've also partnered with Penn State University's Center for NMR Research to utilize fMRI to explore category and branding dynamics. His experiences will enable him to bring the business and client side perspective to the NMSBA. This view of the discipline should help with the drive towards increased adoption of neuromarketing tools across clients by helping to figure out how these new methods fit with traditional research tools and ultimately, connect methods to drive better understanding of consumer behavior and business growth through better insights.